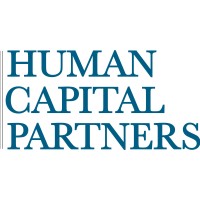 Human Capital Partners – Our client, a foremost Development Finance Institution, with a mandate to promote socio-economic development in Nigeria.
Applications are invited for:
Job Title: 2022 Management Trainee Programme (MTP)
Location: Abuja (FCT) and Lagos
Job Details
In building for the future, our client is offering exciting career starts to fresh graduates, through its Management Trainee Programme – designed to build a strategic talent pool and raise a new generation of leaders for the organisation and the nation at large.
Through strategic mentoring and intensive on-the-job training, successful applicants will be equipped with the skills required to make the seamless transition into the business environment and positively impact society.
Explore a rewarding opportunity to fulfill your potentials.
Eligibility Criteria
A Bachelor's Degree from a reputable university with a minimum of Second Class Upper (2:1) grade in the following disciplines:

Accounting
Banking
Business Admin
Computer Engineering
Information and Communications Technology
Law
Statistics
Psychology
Sociology
Computer Science
Economics
Engineering
Finance
Human Resources
Other Social Sciences

A maximum age of 26 years old (maximum of 28 years for Law and Master's Degree holders).
Completion of NYSC with a valid certificate.
No prior work experience.
In addition, candidates should demonstrate the following attributes:
Strong passion for excellence.
Excellent interpersonal and collaboration skills.
Strong analytical skills.
Good problem-solving skills, creativity, and a great appetite for learning
Ability to thrive in a dynamic and fast-paced business environment.
Strong verbal and written communication skills.
How to Apply
Interested and qualified candidates should:
Click here to apply
Note: Information provided by applicants will be treated in strict confidence
Application Deadline 23rd June, 2022.
Disclaimer:
This is NOT the official scholarship page. This is only a one-page summarized listing of the scholarship. While we endeavor to keep the information up to date and correct, information may change at any time without notice. For complete and updated information, please always refer to the official website of the scholarship provider. Any reliance you place on information from infowhisper.com.ng is strictly at your own risk. Please read our Terms of Use for more information.